On April 16, 2019, in order to promote and publicize the spirit of helping others, promote the construction of spiritual civilization and build a harmonious society, and in response to government policies, the City Blood Donation Station and Industrial Park organized voluntary blood donation activities to contribute a love to society.
Our staff participated in the voluntary blood donation activities, which gathering the strong love and the good corporate social responsibility of SHARING.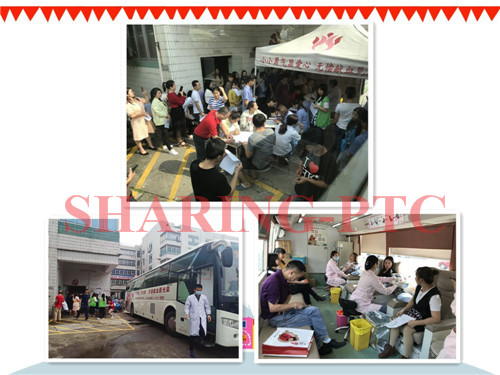 Staff members are very enthusiastic about blood donation and have extended their arms to join the ranks of unpaid blood donation. Voluntary blood donors wait patiently in line and make orderly preparations for blood donation. Some of the employees who participated in blood donation were first time donors, and many had already had many experiences of blood donation. They walked into the blood donation truck and calmly extended their arms. Everyone's face was filled with a sunny smile, just like SHARING's corporate culture: Sunshine, Health, Positive and Upward.